First Time Exhibitor Information
Achieve Success at Your First IMS
We want your first IMS experience to be both rewarding and as stress-free as possible. Here is a planning outline to help get you started.
Here is What's Included with Your Booth: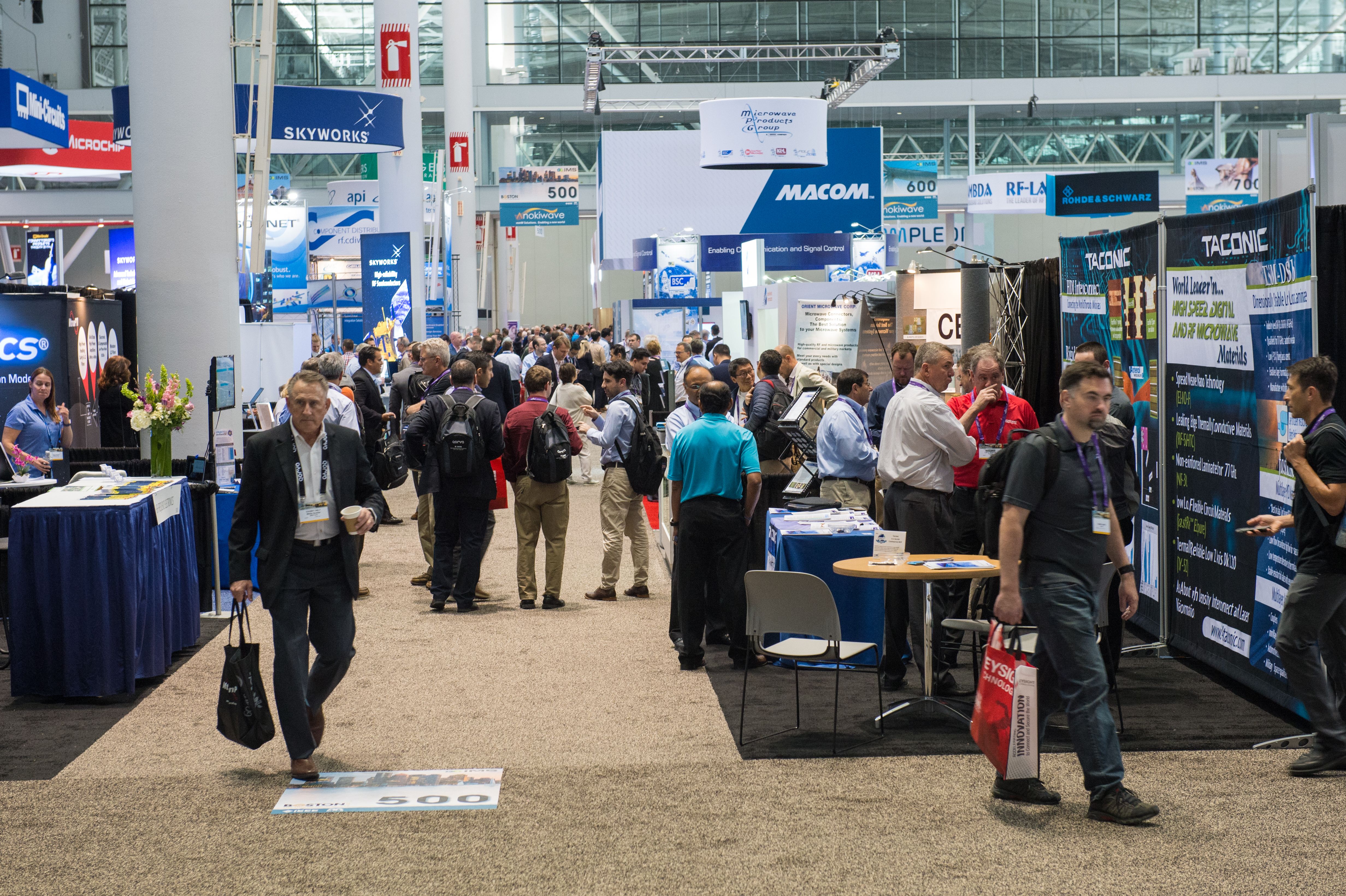 Company name highlighted in the Program Book and Map Guide.
A listing on the IMS2023 website highlighting that you are a first-time exhibitor
A star highlighting your booth on the online floorplan
Exhibit space with 8' high backwall drape if needed and 3' high side rails (in-line booths only).
A 7" x 44" identification sign with your company name and booth number (in-line booths only).
General exhibit hall security service.
Access to the Exhibitor Promotional Tool Kit.
Access to discounted conference registrations for your staff and free EXPO passes for your customers and prospects.
Discounted Furniture Package for First-Time Exhibitors (Deadline: 15 May)
Freeman the official General Service Contractor for IMS2023, will reach out to your main contact by email about their special First Time Exhibitor package for $790.10. It includes:
1 6' draped table
2 Chairs
1 Wastebasket
1 10'x10' Carpet
This package is not available for purchase online. It must be booked directly with Freeman through their First Time Exhibitor outreach department. This department will be reaching out to all first-time companies, or you can reach them at Sean.mccleskey@freeman.com.
Next Steps:
Bookmark the Exhibitor Services page. This is regularly updated.
Note the important dates and deadlines. These are announced in the monthly Exhibitor newsletter as well as in the Exhibitor Planning Guide.
Book your Hotel Rooms- onPeak, the official housing bureau of IMS2023, is accepting hotel reservations through 18 May 2023. If you are contacted by another third-party company, be aware that they are not endorsed by IMS. Reserve Your Hotel Room Today
Stay Up-to-Date on Emails- we will convey important information and deadlines to you by email and through the Exhibitor Newsletter. Please be sure to add imsemails.com and horizonhouse.com to your address book or to your safe-senders list, to ensure deliverability.
Set up your Exhibitor Console- One of the most valuable tools for IMS Exhibitors is the Exhibitor Console. To receive the greatest benefit be sure to complete all the information including product fields, logo, company descriptions, etc. If you would like to see your logo on the floorplan, please follow the instructions for "Wallpaper" in the Multi-Media tab and select "Fit Inside Booth" and "Transparent" company letters. You can toggle to the floorplan using the link below to check sizing. Add Your Information to the Console (use the main contact's email and setup a new password.)
Use the Exhibitor Tool Kit- Use the graphics in this toolkit to highlight your participation in IMS2023 on your website as well as social media. This will help generate buzz and increase booth traffic. Learn More
Consider a Sponsorship- Maximize your exposure with these sponsorship opportunities. 
Register Your Booth Staff- Your main contact can register all booth staff and disburse discounted conference registrations. Each 10X10 booth will be allotted 8 booth staff registrations for essential staff. Additional badges may also be ordered through the console. Exhibitor Registration will be accessed through the Exhibitor Console. Check out these helpful tips for registering!
Review the Exhibitor Planning Guide- This guide can be found on the IMS Website. It includes all the planning and logistical information and forms you need for a successful exhibit experience at IMS.  It is your one stop guide for rules and regulations, shipping, move-in information, ordering carpet and furnishings, etc. for your booth. This guide is also available online.
 
Be sure to plan ahead for your on-site experience and check out Tips for On-site Success 
Need Help?
Contact Us- Your IMS team is here to assist you with any logistical questions you may have about the show—including questions about the Exhibitor Console, Sponsorships, Exhibitor Planning Guide, Booth Rules and Regulations, Badge Registration, etc.
General Exhibitor Inquiries
+1-781-619-1994 exhibits@horizonhouse.com 
Kristen Anderson
Exhibition Coordinator
+1-781-856-4766 kanderson@horizonhouse.com
Stefanie Cunniffe  
Exhibition Operations Manager
Sponsorship Deliverables
+1-781-619-1929 scunniffe@horizonhouse.com 
Ashley Smith
Sponsorship Deliverables (print & digital)
+1781-619-1945 asmith@horizonhouse.com 
Carl Sheffres
Exhibition Director
+1-781-619-1949 csheffres@horizonhouse.com