Young Professionals Panelist Bios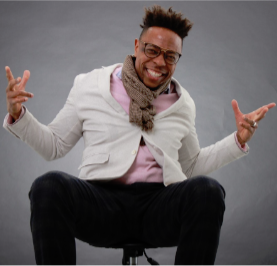 Quenton Bonds, Research Electronics Engineer, NASA
From a disadvantaged and at times hostile environment where drugs and gangs were prevalent, to becoming an Entrepreneur by the age of 7, renowned international speaker, and NASA engineer; meet Dr. Quenton Bonds.
Dr. Bonds has overcome countless challenges throughout his life, which have molded him into the man he is today. His message of relentless pursuit of purpose is one that captivates audiences from any demographic and inspires them to focus on their goals and continue to push forward despite the temporary obstacles that stand between them and success. With over 20 years of experience in STEM, he also has an extensive background in research and development, with over a decade of experience creating technologies for NASA. He has supported the agency in creating technologies for a myriad of applications, e.g. CubeSats, Internet of Space, Astronaut Health Monitoring, Earth and Geoscience, just to name a few. Having served NASA in various roles from Design Engineer & Instrument Lead, to providing Proposal Development and PDL type support, he is an innovator by nature who is passionate about creating new technologies that change our way of life and inspiring others to innovate as well.
Throughout this process, Quenton was asked to tell his story many times and as a result found himself being asked to speak on platforms all over the nation on various topics while in graduate school and eventually, all over the world after graduating with the PhD. As his skillset started to develop technically, the talks expanded from education and outreach institutions to technical organizations where his motivational talks on innovation, entrepreneurship and entrepreneurship have already made a global impact. He has received rave reviews from audience members from Asia, the Middle East and Europe, representing over 12 countries. As a result of the overwhelming number of speaking requests, Dr. Bonds formed quentonbonds.com to meet the high demand for his speaking and technical services.
---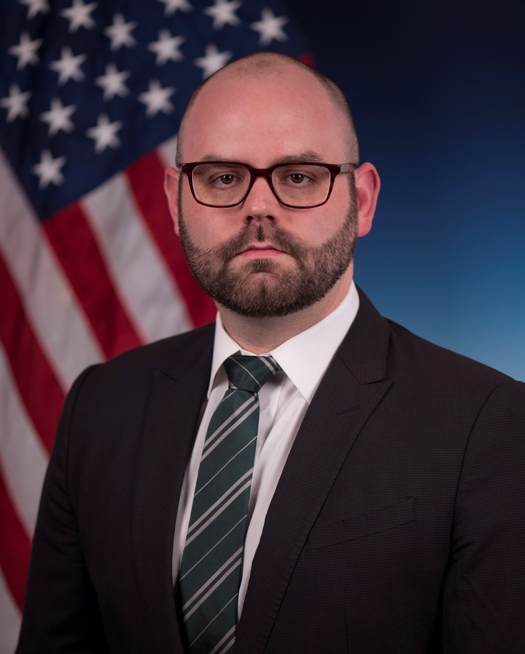 Tom Rondeau, Program Manager, DARPA Microsystems Technology Office
Tom Rondeau is a program manager in DARPA's Microsystems Technology Office with a focus on adaptive and reconfigurable radios, improving the development cycle for new signal-processing techniques, and exploring new approaches and applications with the electromagnetic spectrum. Prior to joining DARPA, Tom was the maintainer and lead developer of the GNU Radio project, a visiting researcher with the University of Pennsylvania, and an Adjunct with the IDA Center for Communications Research in Princeton, NJ.
 
---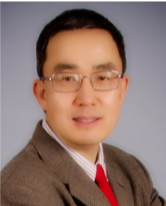 Ming Yu, Professor, Chinese University of Hong Kong
Prof Ming Yu received his Ph.D. degree in electrical engineering from the University of Victoria, Victoria, BC, Canada, in 1995. In 1993, he joined COM DEV, Cambridge, ON, Canada, as a Technical Staff Member whiling finishing his Ph.D part time. He was involved in designing passive microwave/RF hardware for both space and ground-based applications. He was a Principal Developer of a variety of COM DEV's core design and tuning software for microwave filters and multiplexers, including computer-aided tuning software in 1994 and a fully automated robotic diplexer tuning system in 1999. He was a Manager of Filter/Multiplexer Technology (Space Group) and a Staff Scientist of Corporate Research and Development. In 2003, he demonstrated world's first robotic filter/diplexer tuning system at IEEE IMS conference workshop in Philadelphia, USA. Until 2016, he was the Chief Scientist and the Director of Research and Development. He was responsible for overseeing the development of the company's research and development roadmap and next generation products and technologies, including high-frequency and high-power engineering, electromagnetic-based CAD and tuning for complex and large problems, and novel miniaturization techniques for microwave networks. He is also an Adjunct Professor with the University of Waterloo (UW), Waterloo, ON, Canada. After COM DEV was acquired by Honeywell in 2016, he has led the Advanced Technology Group, Cambridge, as the Chief Scientist and a senior Engineering Fellow. After 24 years in industry full time and 15 years as an adjunct professor at Waterloo Canada, Prof Yu joined Electronics Engineering Dept., Chinese University of Hong Kong (CUHK) as a tenured full professor in Oct 2017. He has authored or co-authored over 140 publications and 30 patents world wide.  He served as keynote or invited speakers and session chairs in many international conferences and workshops. Prof Yu is a Fellow of the Canadian Academy of Engineering and Fellow of IEEE. He holds the NSERC Discovery Grant (2004–2021) with Waterloo and GRF grant with CUHK. He was a recipient of the 1995 and 2006 COM DEV Achievement Award for the development of computer-aided tuning algorithms and systems for microwave filters and multiplexers. He was an IEEE Distinguished Microwave Lecturer from 2010 to 2012. He served as MTT Filter Committee Chair (MTT-8) and also Chair of TPC-11 multiple times. He was an Associate Editor of IEEE Transactions On Microwave Theory And Techniques. Prof Yu can be reached at ming.yu@ieee.org.
---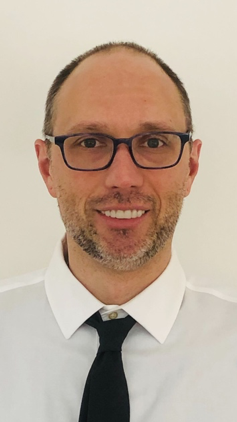 Nick Kalita, Director of RF Engineering, Starry
Nick Kalita is the Director of RF and Electrical Engineering at Starry. Nick has been designing Starry's mmWave radios since early 2015. Prior to working at Starry Nick has held positions at a diverse array of companies. His work has spanned mmWave radios, wearables, internet of things, IC development, and satellite communications. Past positions include MC10, Silicon Labs, Ember, Crane, and Raytheon.
---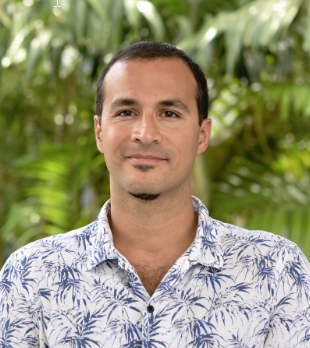 Isar Mostafanezhad, (CEO/Founder Nalu Scientific)
Isar Mostafanezhad received his Ph.D. in Electrical Engineering from the University of Hawai'i at Manoa in 2010. After working at several technology startup companies and completing a postdoctoral fellowship at the Department of Physics of the University of Hawaii, Isar started Nalu Scientific in 2016 to commercialize and bring to market microelectronics with applications in particle physics experiments, in the form of high speed low size weight and power (SWaP) analog to digital converters and system on chips. Under his leadership Nalu Scientific has raised over $3.8M in committed funding and has grown to 8 employees.
Isar also served as the Associate Editor for the IEEE Microwave and Wireless Components Letters (MWCL) in 2015-2018. He has been a member of the IMS Technical Program Review Committee (TPRC) since 2016. Since 2017 he has been the founding chair of IEEE Hawaii Young Professionals Affinity Group and recently elected as IEEE Hawaii MTT chapter chair. He has recently been working with IEEE-USA's Entrepreneurship Policy and Innovation Committee (EPIC) aiming to provide support to IEEE's US members in their entrepreneurial efforts.