Planning Your Booth 2021
Know before you Go:
There are no maximum occupancy limits in exhibit hall, but must be possible for all present to stay 6' apart.
Supplied by Event:
1 pack of disinfecting wipes per booth

All exhibitors ordering lead retrieval systems supplied with table and sign "Place badge here for scanning"

Extra masks

Exhibition aisles, theater, conference rooms, and other public areas cleaned regularly
Design Recommendations:
Separate enter/exit areas to manage flow

Touchless interactive displays using smartphones

Reduce seating areas

When counters are used, wipe them down frequently or install a barrier

For 20x20 booths, consider splitting the booth area up to encourage social distancing (see below)

​​​​​​​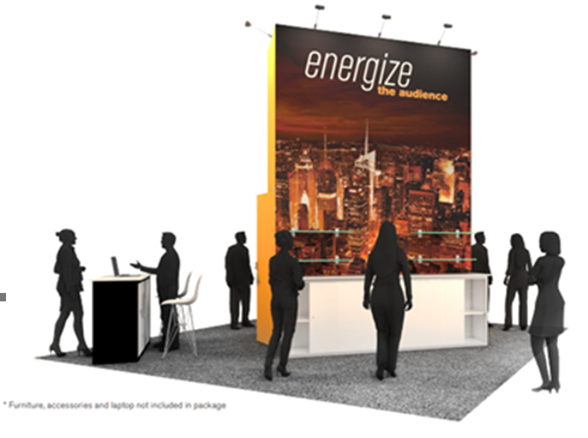 Turnkey Booth Designs for 10x10 and 10x20:
Package includes:
116.5" x 92.5" Custom Fabric Graphic (purchased item to keep)

1M x 42" Reception Counter with Interior Storage & Graphic Panels (10'x10' option)

2M x 42" Reception Counter with Interior Storage & Graphic Panels (10'x20' option)

Carrying case for graphic (to carry the purchased fabric graphic)

Classic Carpet: 10'x10' or 10'x20' (select color below)

Installation and Dismantle of Exhibit

Material Handling of Exhibit

Nightly Vacuuming

Daily High Touch Surface Cleaning (twice a day on show days)*

(3) arm lights (per 10ft)

Power for lights only
Classic carpet: Black, Blue, Gray, Midnight Blue, Red, Tuxedo
*If additional high tough surface cleaning is preferred, add $22/wipe down per day.
*Option to add counter top plexi guard: add $216.50 to each booth package price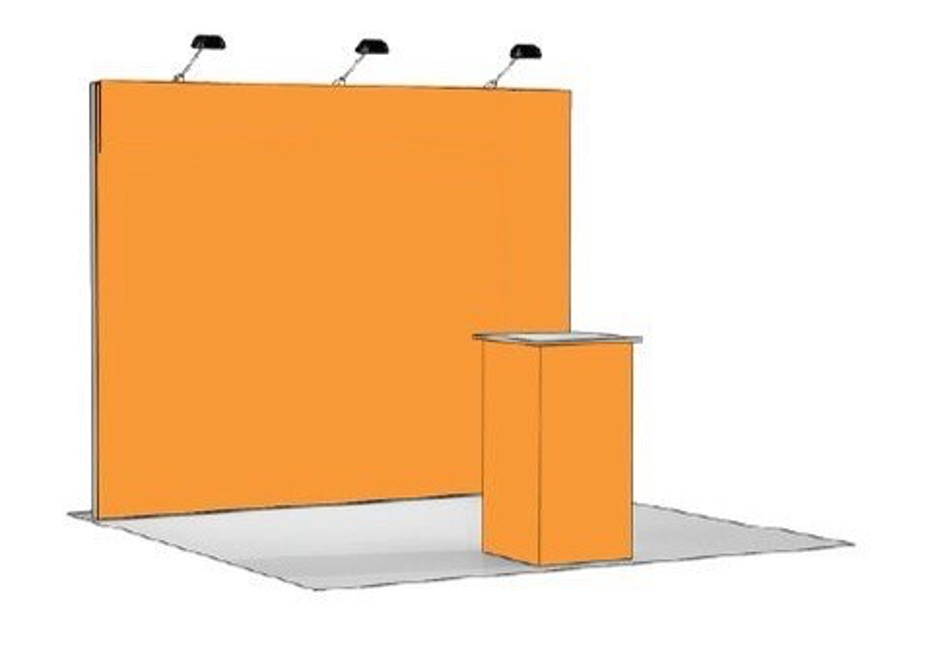 10' x 10' PACKAGE TOTAL: $3,401.90
​​​​​​​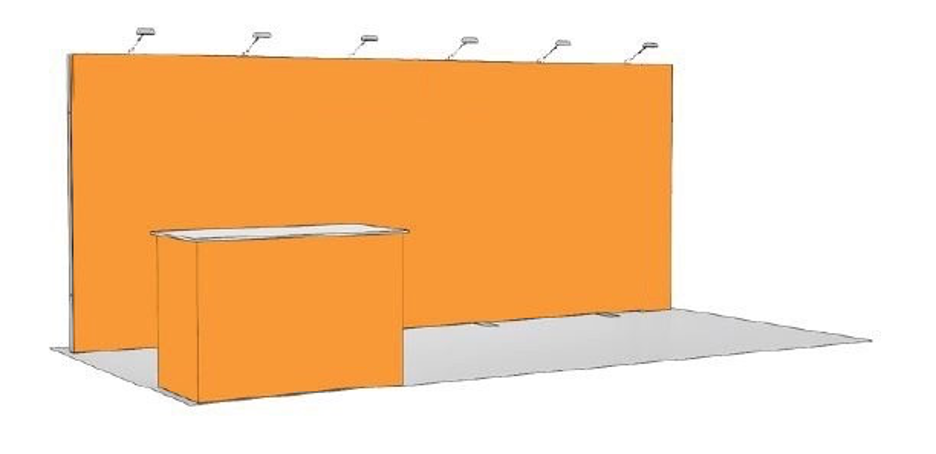 10'x 20' PACKAGE TOTAL: $6,602.30
You can order these packages on the Freeman Order Site. Select IMS Booth Packages.
Hire Professional Booth Staff:
To supplement your booth staff, you can hire local event talent to staff your booth and hand out information, collect leads.
We recommend Exhibitors Connection, which offers trade show staffing at every level, and are profiled in Exhibitor magazine: https://www.exhibitoronline.com/findit/listing.asp?ID=1087. Their website is: http://www.exhibitorsconnection.com/.
Additional cleaning:
Each night, aisle, conference rooms, and other public areas cleaned by event.
High tough surface cleaning from Freeman available for booth surfaces, $22/wipe down.