A local's guide to San Diego!
In 2017, I had the good fortune to be offered a dream job at an EDA company in San Diego. Shortly after my arrival, I was invited to dinner with my friends and long-time San Diego residents, John Wood and Gayle Collins–our IMS 2023 Co-Chairs. They wanted to welcome me to town and suggested we meet for dinner in LaJolla Village. That evening marked the beginning of a 5 year culinary and cultural journey through which I came to love San Diego. In the spirit of this hospitality and experience, I'd like to share some of my favorite places around this spectacular city.
In the spirit of John and Gayle's local's hospitality, I'd like to share some of my personal favorite restaurants and places to visit in San Diego, as you plan your visit to IMS2023.
Exceptionally good food is part of San Diego's DNA. To the delight of foodies, many notable chefs and restaurants are scattered throughout the city. Fortunately for IMS participants, there are a plethora of excellent restaurants just across the street from the San Diego Convention Center in the Gaslamp Quarter. Here are some Gaslamp restaurant favorites for locals and visitors alike.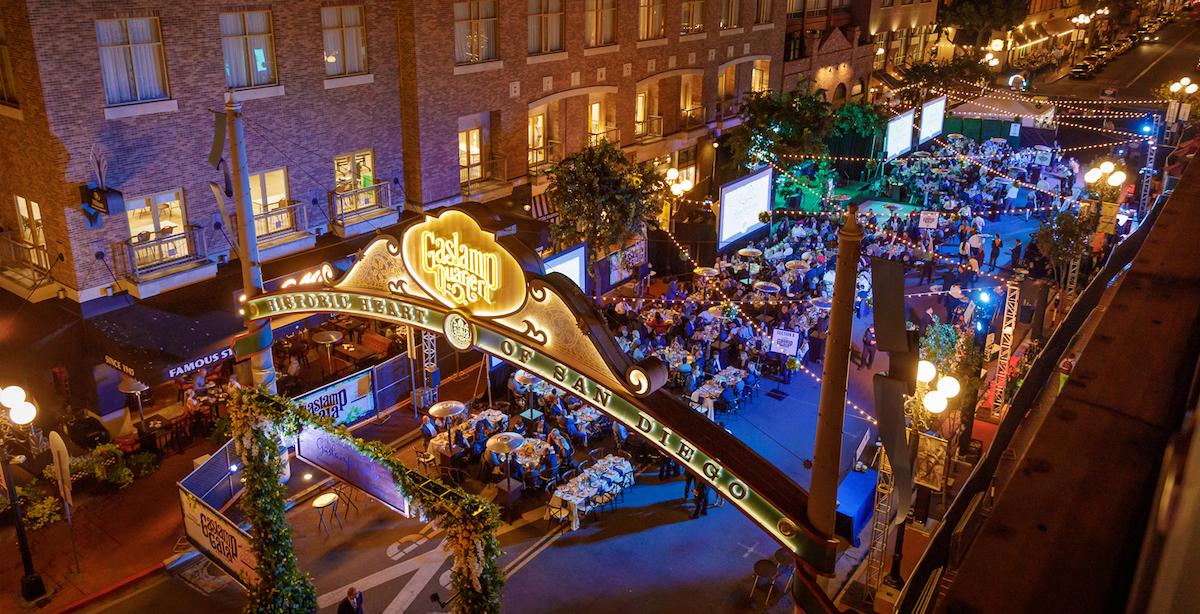 For fresh seafood, you can't beat Water Seafood or Full Moon Sushi. If you're looking for a unique group dining experience head over to Fogo de Chao Brazilian Steakhouse. Award-winning Royal India is one of my favorite Indian food restaurants in the area. If you like Italian food, be sure to head over to nearby Little Italy where it's impossible to choose a favorite, but I like the comfort food at Davanti Enoteca (do NOT miss Focaccia di Recco, hot oven-crisp flatbread with honeycomb) And for a nightcap, check out one of the hidden speakeasies in the neighborhood, check if reservations are needed ahead of time or waits can be long.
After exploring the local food scene, don't just lapse into a food coma in the Gaslamp Quarter, there's much more to see and do in the surrounding area. Here are some my favorite things to do or see in the surrounding area.
Walking Distance–follow the walkway behind the convention center and head north
A short drive away:
Balboa Park (You can spend a full day here and not cover a fraction of what the park offers. It's a great choice for families and its landscape and architecture is are stunning and make for excellent photo opportunities.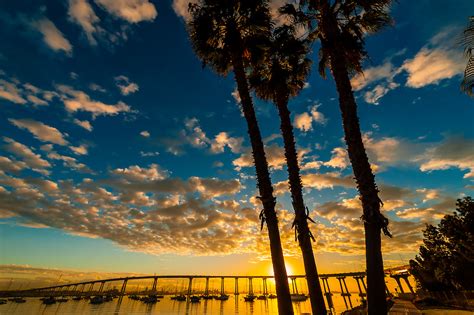 Sea World. If you're bringing the family this is a must-do in my book
La Jolla Village A quaint seaside village packed with shops, cafes, and restaurants. Walk down to the waterfront to see the Sea Lions sunbathing on the rocks, put your toes in the sand in La Jolla cove, or sip on a cocktail at Duke's barefoot bar with an ocean view. For a great cup of coffee and scrumptious fresh baked scones try Brick and Bell cafe.
If you have a car, take a drive up Mt. Soledad and for the best sunset in town at Mt. Soledad Veterans Memorial. From the top of the memorial, you will be able to take in a 360-degree panoramic view of San Diego.
I hope this short list will help you plan ahead for your trip to San Diego and help you find your own favorites. I look forward to IMS2023 and enjoying this truly special city.
- Judy Warner, IMS2023 MP3 Co-Chair