By Steve Huettner
Welcome to a preview of the annual IMS historic exhibit! We will have the usual array of hardware from the IEEE museum, and some "local" hardware that has never been exhibited before, for your enjoyment.  We have a great venue for the exhibit this year, convenient to other events.
In the prior century, California was home to Hughes Aircraft Company. Below is a Hughes flat-plate antenna with a monopulse network in reduced height waveguide. It is super-light-weight and was once part of a radar seeker that dates back to the early 1970s.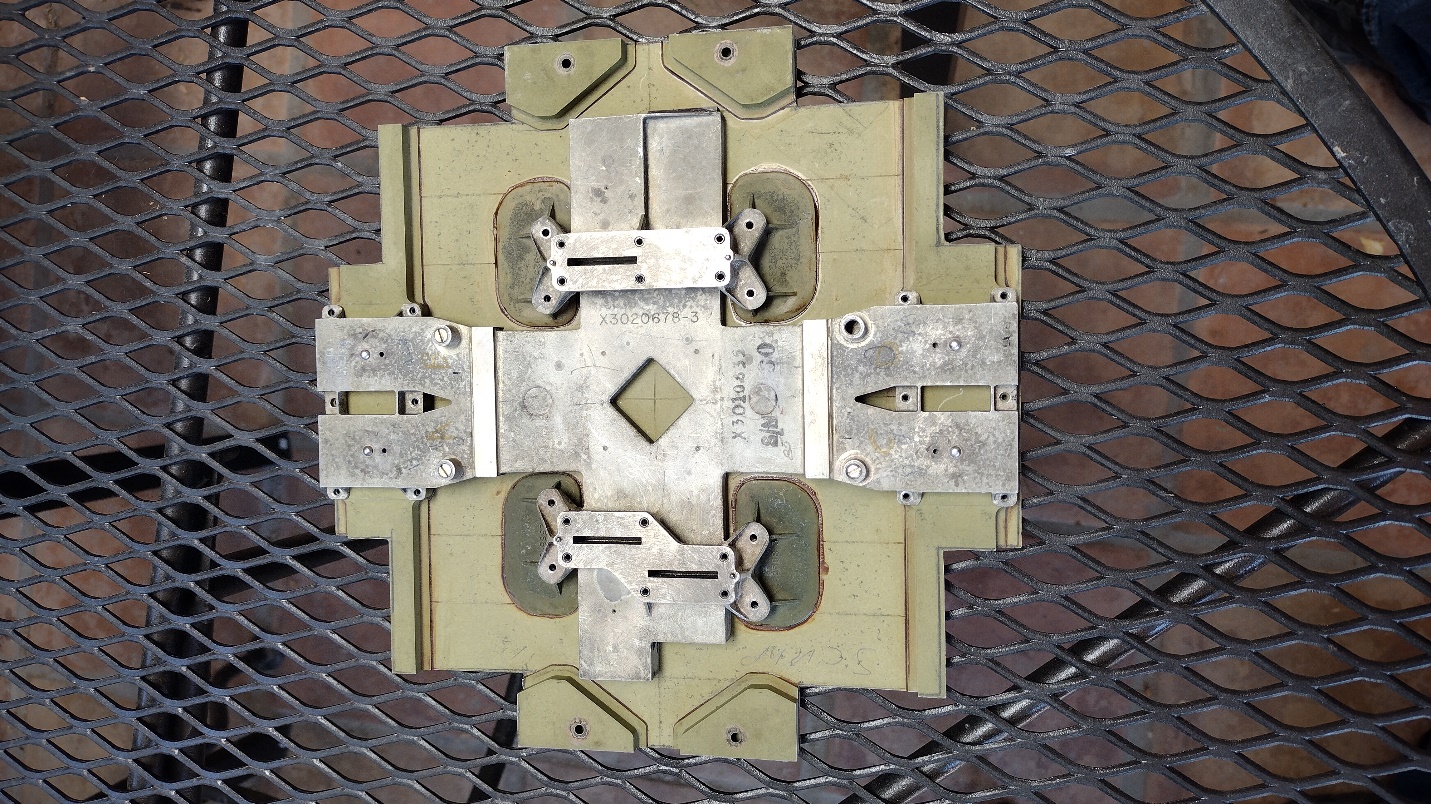 Courtesy of the author
Below is a book of equations for dealing with TEM mode transmission lines such a stripline, from Polytechnic Institute of Brooklyn circa 1958.  "Brooklyn Poly" is now part of New York University.  Engineers today have little appreciation for how Hughes engineers and others solved problems using closed-form equations and a slide rule. On top of the book is an example of an early 2000s airborne T/R module featuring a high-power GaAs power amplifier (remember those, before there was GaN?)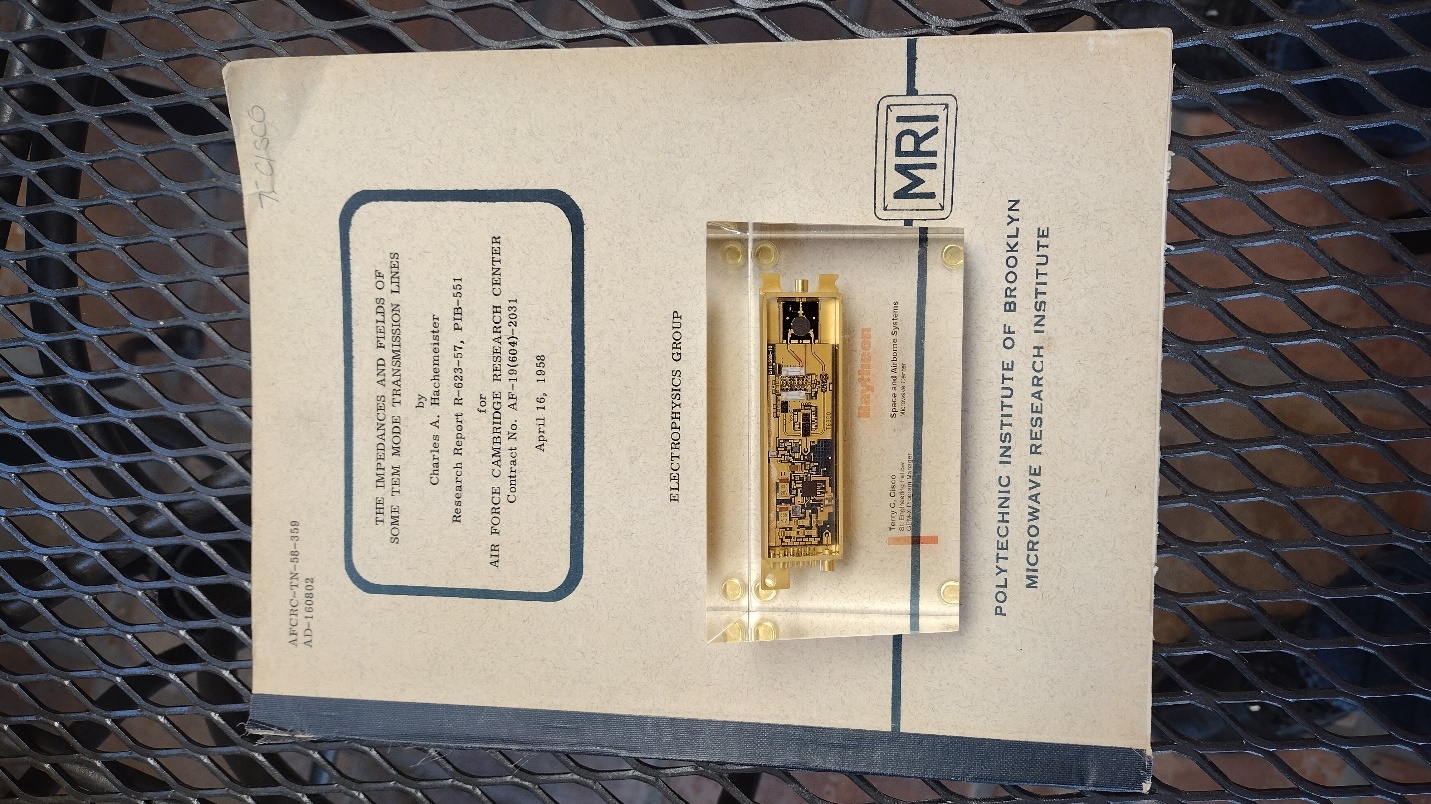 Courtesy of the author
Can you name a DARPA program that gave birth to a company? 3-Dimensional Electromagnetic Radio Systems ( 3D-MERFS) is one example.  This program dated back to 2004 under Dr. John Evans, creating a new species of TEM transmission lines and interconnects, today called "PolyStrata Technology". The company that spun out is Nuvotronics, which is a business unit of Cubic, a company headquartered for 70 years in San Diego.  Below is a photo of a poster highlighting early PolyStrata efforts.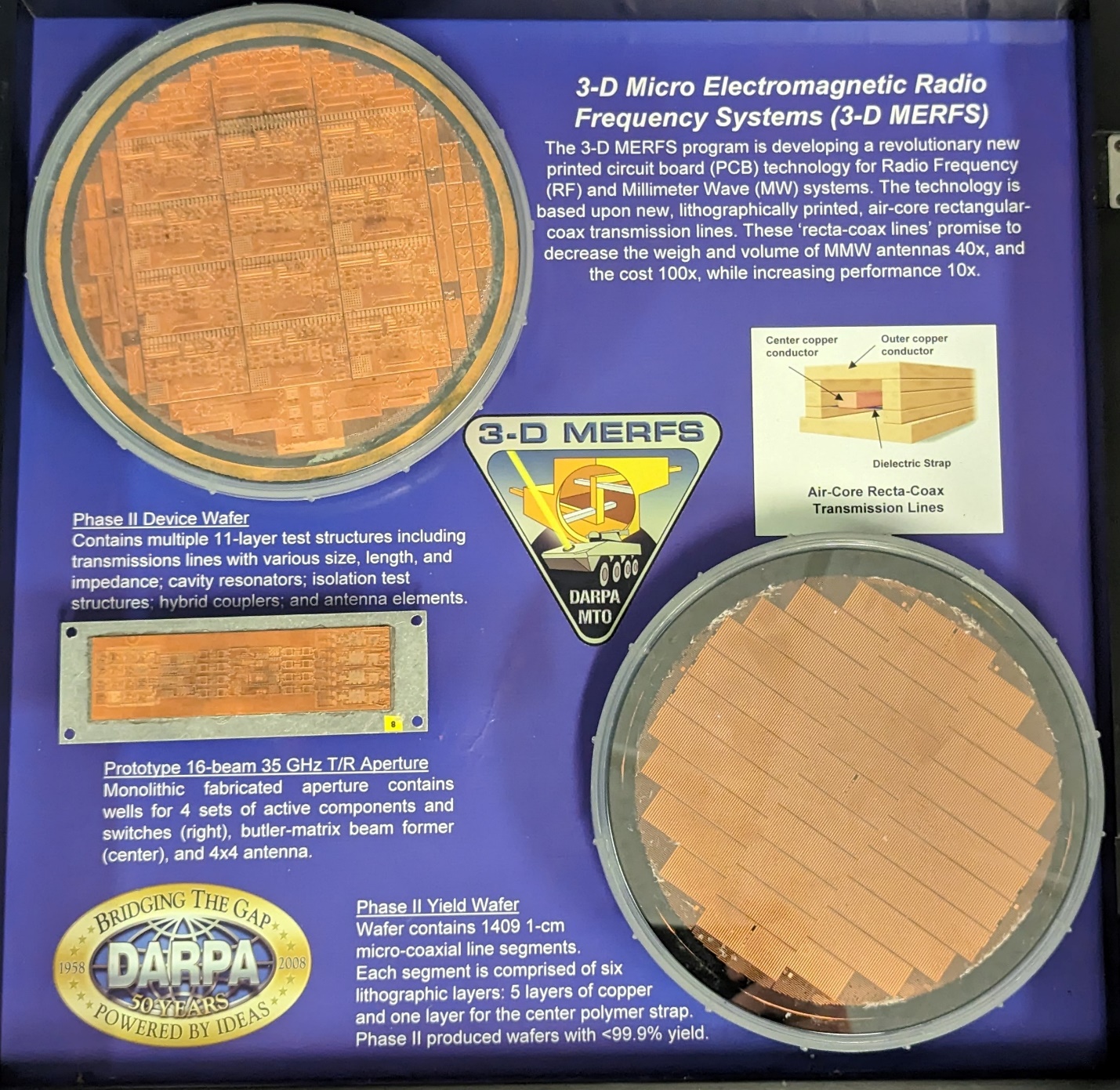 Courtesy of Nuvotronics
These "local" treasures from the past and many more will be on display during IMS 2023. The historical exhibit will be located in the Sails Pavilion, where the welcome reception and interactive forum will be held.  The Sails Pavilion is a great spot overlooking the bay and is located on the same level as the technical sessions for easy access.  Hope to see you there!