We welcome you to IMS2024 in Washington D.C. The last time D.C. hosted IMS was in 1980. Our industry, IMS and the city had a lot of changes in the last 44 years!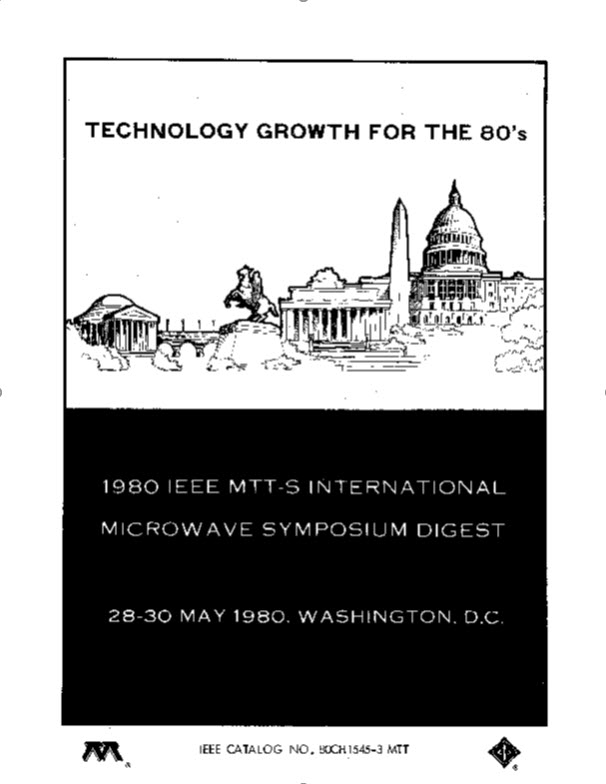 D.C. is a kaleidoscope of tastes, flavors, sounds and sights. From Georgetown's cobblestone streets and historic houses to the Wharf's sleek new restaurants and funky music venues, the District's many neighborhoods have an identity all their own. Away from the political headlines of the day, the American capital is throbbing with energy. Whether you're sleeping blocks away from the White House or dining within the same walls that have hosted leaders from around the world, Washington will not disappoint you.
Washington D.C. is the nation's capital and named after one of the USA's founding fathers, George Washington. George Washington later became the first president of the United States. Even today, Washington, the city, is not part of border states, Maryland, nor Virginia. It is its own district. The district is called the District of Columbia. Columbia being the female personification of this nation, hence Washington D.C.
<<insert image of the capital building>>
Washington, D.C., was a planned city, and many of the District's street grids were developed in that initial plan. In 1791, President George Washington commissioned Pierre (Peter) Charles L'Enfant, a French-born architect and city planner, to design the new capital, and enlisted Scottish surveyor Alexander Ralston to help lay out the city plan. The L'Enfant Plan featured broad streets and avenues radiating out from rectangles, providing room for open space and landscaping. L'Enfant based his design on plans of other major world cities, including Paris, Amsterdam, Karlsruhe, and Milan.
In June, the weather in D.C. averages a high of 85°F (29°C) and a low of 63°F (17°C). Expect rain once every 3-4 days. We hope you take in the sights, sounds and smells of D.C. Perhaps join us for a 5k fun run/walk around the city monuments!
We also want you to experience the museums in addition to the monuments. Some of our classic social events will take place in prized venues. International Spy Museum, National Museum of the American Indian, and National Museum of African American History and Culture all host IMS events.
Make no mistake! We will get down to business at IMS. We expect to have participation from industry, government and academia. We are engaged with ARL, DARPA, NASA-Goddard, NRL, NRO, NIST, NSWC, and ONR to name a few. A number of aerospace and defense companies have offices or facilities in the local area, for example BAE, Boeing, Chemring Sensors, Collins Aerospace, DRS, General Dynamics, Hughes Networks, Intelsat, iDirect, L3Harris, Ligado Networks, Lockheed Martin, Northrop Grumman, Orbital ATK, Raytheon, Thales Defense and Security, and ViaSat.
Please join us for an IMS you cannot afford to miss!