Help spread the word that you will be exhibiting at IMS2024! Research has shown that exhibitors who market their presence at shows to their customers and prospects have more favorable experiences and acquire more leads. 
Take advantage of these marketing tools to influence your peers, customers, and social media followers. Invite them to join you along with thousands of RF and microwave professionals in Washington, DC in June. 
Download the complete Exhibitor Promotion Tool Kit
IMS Show Management is here to help you succeed. If you would like to customize any of the banners with your booth number or logo, please send an email to asmith@horizonhouse.com and we will be happy to assist you. 
---
Event Listing 
IMS2024 
16 – 21 June 2024 
Walter E. Washington Convention Center 
Washington, DC 
Be sure to include #IMS2024 and link the website (https://ims-ieee.org/) whenever possible. To use any of these images, download by right-clicking and "Save Target as..." or "Save Image as..."
---
Social Media Images 
Share these social media images on your LinkedIn, Facebook, Instagram, and Twitter posts! 
Mention IMS2024 on socials! 
| | |
| --- | --- |
| Facebook | |
| Instagram | |
| LinkedIn | |
| Twitter | |
| YouTube | |
---
Social Media Square Posts (1080x1080)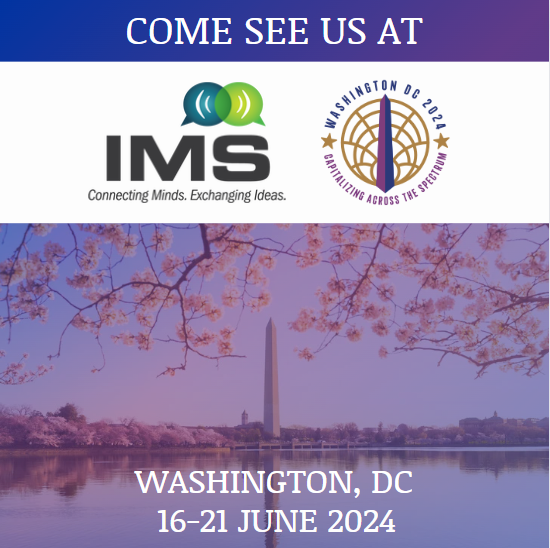 .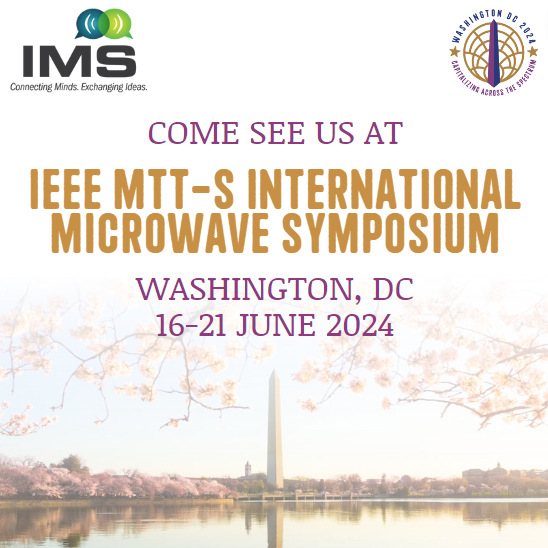 ---
Social Media Vertical Posts (1080x1920)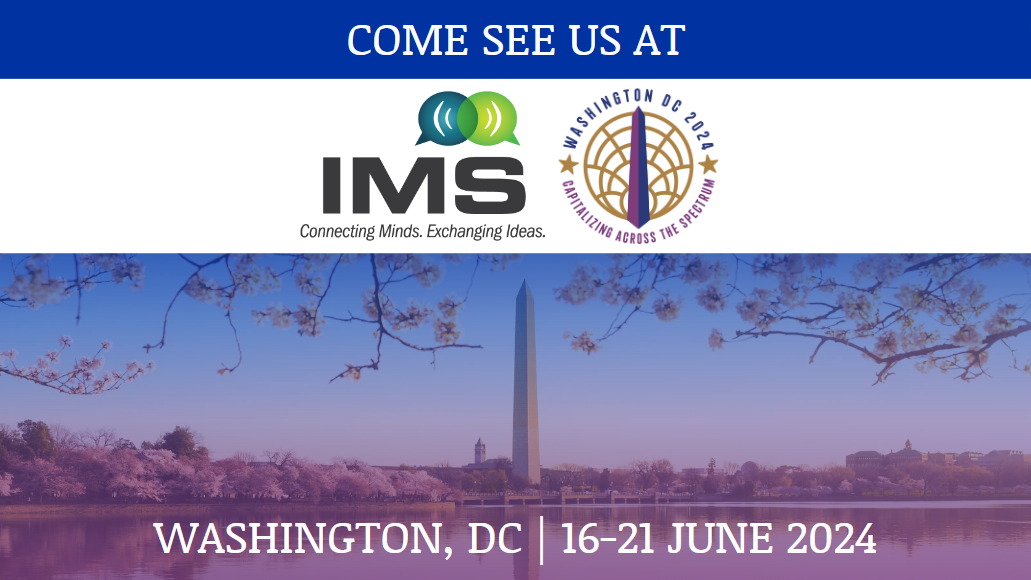 .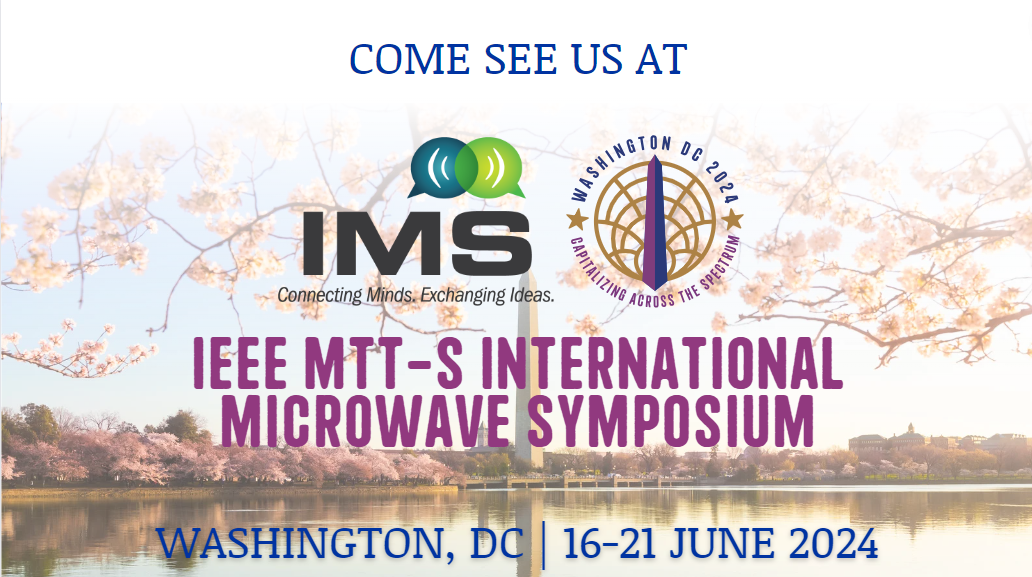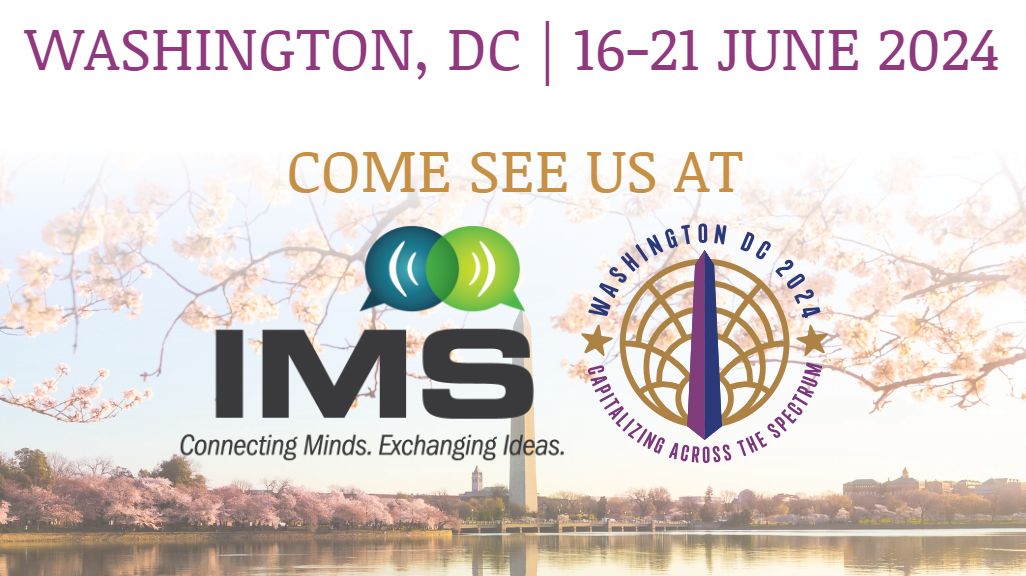 ---
Social Media Horizontal Posts (1600x900)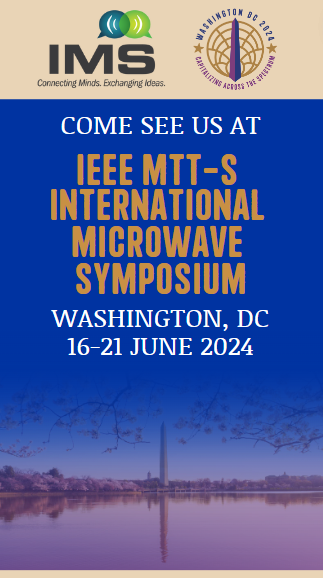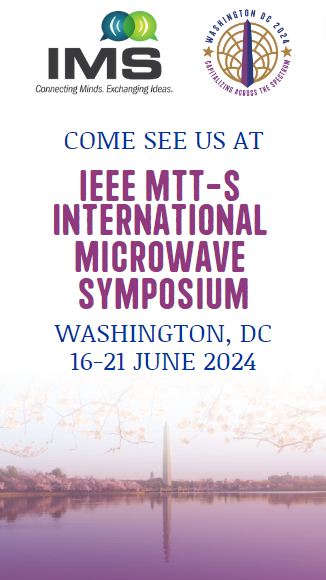 ---
Email Signature (320x100) 
Your e-mail signature is another subtle way to promote your presence at IMS2024.

.     

---
Banner Ads (728x90) 
Include a banner ad on your website and in customer newsletters. 


---
Show Logos 
The IMS logo and IMS2024 Washington, DC graphic element are popular options to promote your participation at the event. The logos should be used together, in instances where only one logo can be used, please use the IMS logo. 
---
Sample Posts and Tweets 
Not sure what to say on social media? Want to let your customers know you'll be there? Let us help get you started. 
I'm exhibiting at #IMS2024! Check out what's going on

 

https://ims-ieee.org/

 

Who's ready for IMS in Washington, DC? I'm excited to be exhibiting at #IMS2024. 

W

e at {insert company name} can't wait to connect with the RF and microwave community at #IMS2024 

https://ims-ieee.org/